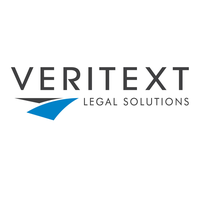 The Georgia Association for Women Lawyers is pleased to announce that Veritext Legal Solutions has partnered with the organization as its newest Platinum Sponsor. Veritext is the global leader in deposition solutions, providing services ranging from court reporters and videographers to interpreters, conference rooms and advanced litigation technology for remote depositions. "We are thrilled to become involved with an organization comprised of female practitioners focused on driving a stronger legal community across the state." Lauren Berry, GAWL Member & Veritext Atlanta Account Executive.
As a part of its sponsorship, Veritext will provide its Veritext Virtual remote deposition technology to GAWL so that members all across the state can stream programs online in real time. Veritext's goal is to simplify your workday – we focus on your deposition services, so you can focus on practicing law, winning cases and satisfying your clients. Our national scale enables us to provide you with consistent and reliable delivery anytime and anywhere – whether around the corner or across the world. "We are happy to bring our technology to GAWL so that members can participate in programs across the state." Lauren Berry.
GAWL is the premiere association for women lawyers throughout Georgia. GAWL supports and promotes women lawyers by providing networking opportunities, personal and professional development programs, leadership training and community outreach. GAWL enhances the self-defined success and satisfaction of women lawyers, using its' circles of influence to achieve tangible results for our members. For more information visit www.gawl.org.
Press Release Contact:
Annie Jordan
VP of Communications
Georgia Association for Women Lawyers
gawl.communications@gmail.com
(404) 588-3000
---