GAWL Member Candidates in the Georgia Runoff Election
Election Day: July 24, 2018
Early voting begins: July 2, 2018
---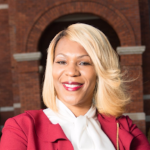 Veronica Cope, Gwinnett County Superior Court Judge
Veronica Cope, current GAWL board member and Past President of the GAWL Foundation, is running for Gwinnett County Superior Court Judge.  A graduate of The University of North Carolina at Chapel Hill for her undergraduate and law degrees, Veronica has practiced law in the metropolitan Atlanta area since 2001.  Veronica's goals for the court include utilizing technology to increase efficiency, expanding accessibility to accountability courts to reduce recidivism, and taking a wholistic approach to working with families and children navigating the judicial system.  For more information, please visit www.copeforjudge.com.  The election will be held on May 22, 2018. 
LaTisha Dear-Jackson, DeKalb County Superior Court Judge
Municipal Court Judge LaTisha Dear-Jackson is a judge in the city of Stone Mountain Municipal Court. In 2008, LaTisha made history by becoming the first female and youngest judge to serve as a Municipal Court Judge in the City of Stone Mountain. In 2012, she became the first female Municipal Court Judge in the City of Lithonia, where she served as Chief. Judge Dear-Jackson also sits Pro Hac Vice in the Municipal Court of East Point and by designation in the State Courts of DeKalb County. Presently, she is the President for the Georgia Council of Municipal Court Judges.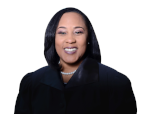 Fani Willis, Fulton County Superior Court Judge
Fani Willis graduated from Howard University 1992 and Emory University School of Law 1996.   Willis' first years of practicing law were in the private sector. In 2001, she began work as an assistant district attorney.  2004-2012 she served the Major Case and Cold Case Divisions. In 2012, she was promoted to Deputy District Attorney supervising 25 attorneys. Willis' career has been covered by national media.  Willis has been recognized as an advocate for children, victims of violent crime, and the LGBT community. Willis recently was honored as 2017-108 Woman of the Year, Law and Justice Award.  
GAWL Member Candidates in the Georgia General Election
Election Day: November 6, 2018
Early voting begins: October 15, 2018
Zahra Karinshak, State Senate District 48
Zahra Karinshak is running for Senate District 48, which includes Alpharetta, Johns Creek, Suwanee, Peachtree Corners, Duluth, Norcross, Lawrenceville, and Berkeley Lake. This is an open seat for November 2018. As a military veteran (US Air Force Academy graduate), former federal prosecutor, and business owner, Zahra is a bold leader who will work collaboratively to move Georgia forward. More information at votezahra.com.