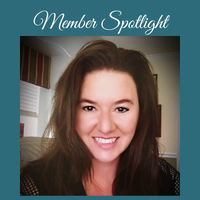 Lani is an attorney with Skipper Law and a former judge.
Why did you join GAWL?
"I appreciated the group's mission to nurture women in the law-- something that I have really wanted to see more of in my professional life. Female attorneys have a different perspective than male attorneys about our workplace environment. We need to recognize this, encourage the differences, and support the women of the Bar."
What is your proudest professional accomplishment?
"I am proud that I have been selected as a Georgia Super Lawyer for the last two years and very proud of my work as a guardian ad litem because... helping kids is my true passion."
What is the best advice that you ever received?
"Don't let fear govern your career choices. It's in an attorney's nature to constantly assess risk. Sometimes, you need to let go because fear is the enemy of progress. Take the leap."
What would you name the autobiography of your life?
"Always have a Plan 'B' (also the title of my law school commencement address)."
What's a food that you could every day for the rest of your life?
"Wood-fired pizza! So not good for me... but..."
---