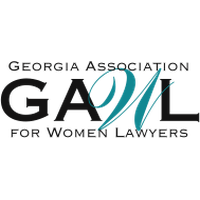 On January 14, 2016, the Georgia Association for Women Lawyers ("GAWL") voted to endorse House Bill 827, the "Pursuing Justice for Rape Victims Act." The legislation was proposed in response to the discovery of a huge backlog of untested rape kits in hospitals, clinics, and law enforcement agencies throughout the state. The bill attempts to provide uniformity in the reporting of the collection of rape kit evidence to the Georgia Bureau of Investigation (GBI) Division of Forensic Sciences, the submission of rape kits to GBI, and the storage and inventorying of such rape kits. The bill also provides for annual reporting of the number of rape kits stored and tested statewide.
The Pursuing Justice for Rape Victims Act, sponsored by Representative Scott Holcomb, Representative Taylor Bennett, Representative B. J. Pak, Representative Regina Quick, Representative Stacey Abrams, and Representative Sharon Cooper, has bipartisan support, and is a first step in the right direction to preventing future backlogs of untested rape kits in Georgia.
Pursuant to GAWL's current Legislative Policy and Procedures, the Public Affairs Committee reviewed the legislation and voted unanimously to seek GAWL's endorsement of the bill as HB 827 (1) falls within GAWL's mission of enhancing the welfare and development of women lawyers and supporting their interests; (2) relates to the administration of justice; and (3) affects the rights or interests of women. The Committee, through the Vice President of Public Affairs, Veronica Higgs Cope, and Chair Ave Mince-Didier, formally requested GAWL's Board of Directors to vote to endorse the legislation at its meeting on January 14, 2016. The motion to endorse the legislation passed.
House Bill 827 affects the rights and interests of all people in Georgia—regardless of race, gender, economic status, or political affiliation. "GAWL is proud to join other prominent organizations in publicly endorsing this legislation aimed at pursuing justice for rape victims throughout the state." GAWL President Laurie Vickery.
Veronica Higgs Cope is the Vice President of the Public Affairs Committee of GAWL and can be reached at gawl.publicaffairs@gmail.com.
---