Several GAWL members were recently tapped for various courts across the metropolitan Atlanta area.
Judge Pandora Palmer filled the vacancy on the Superior Court of the Flint Judicial Circuit and Judge Cheveda McCamy was appointed to the Superior Court of the Alcovy Judicial Circuit. Judge Danielle Roberts was selected to fill the vacancy on the Henry County State Court. Judge Nhan-Ai Simms was appointed to the Gwinnett County Juvenile Court. Judge Wesley Person took the bench at the Gwinnett County Recorders Court and Judge Sonja Brown filled the vacancy on the Cobb County Magistrate Court created by Judge Kellie S. Hill's recent election to the Superior Court bench.
Click here to view the full e-blast in your browser.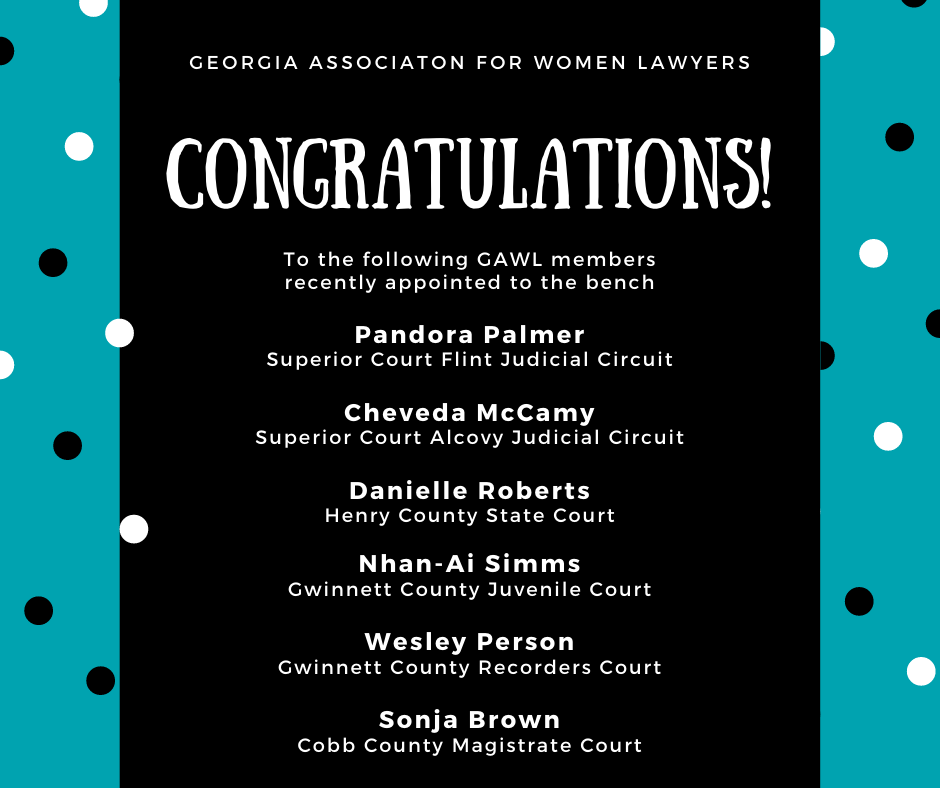 ---