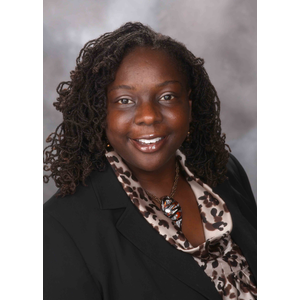 GAWL Past President. Former Transition Into Law Practice Program Director with the State Bar of Georgia
Atlanta, Georgia, United States
Michelle West is the Director of the Institute of Continuing Legal Education of the State Bar of Georgia. West was the Director of the Transition Into Law Practice Program for the State Bar of Georgia from 2013 - 2019. Previously, West was founder and owner of M West Legal, LLC, a general practice law firm, that focused primarily on family, juvenile, real estate and immigration law. She has practiced law in Georgia since 2002. Throughout her career, she has worked in various legal settings ranging from large law firm, small firm, nonprofit, public interest, in-house corporate, government sector and solo practice assisting clients with varied and diverse backgrounds. West is a certified mediator in civil, domestic, juvenile delinquency and deprivation/dependency, and domestic violence matters.
West is a staff liaison to the Chief Justice Commission on Professionalism, the State Bar of Georgia Professionalism Committee, the Continuing Lawyer Competency Committee and the Law School Outreach Committee. West has been a member of the Georgia Association for Women Lawyers (GAWL) since 2008 and has served as: the Gwinnett Chapter vice president and president; chair of the programs committee; and vice president and co-chair of the leadership committee. She has also served on the city of Lilburn Alcohol Review Board, the Partnership Gwinnett Diversity Leadership Council, the American Heart Association Go Red for Women Board, the People's Center Board, the Gwinnett Neighborhood Leadership Institute (GNLI) Growth and Infrastructure Day Planning Committee and the American Immigration Lawyers Association Donation's Committee. West currently serves on the Board of Foreverfamily, Inc., Gwinnett Clean and Beautiful, the city of Lilburn Planning Commission and GAWL.
West received her J.D. from Emory University School of Law and her B.S. in Foreign Service from Georgetown University, where she studied International Law, Relations and Organization; receiving a certificate in Latin American studies; and proficiency status in the Spanish language. She attended academic programs in Ecuador, Canada, Italy, Spain and Costa Rica, and taught English at La Escuela Politécnica Nacional in Quito, Ecuador, through the World Teach Program. West is a graduate of Leadership Gwinnett, the Gwinnett Neighborhood Leadership Institute, the Lilburn Citizen's Police Academy, the Gwinnett Citizens Academy, the GAWL Leadership Academy, the Georgia Association of Black Women Attorneys (GABWA) Judicial and Public Office Academy, and the State Bar of Georgia Young Lawyers Division Leadership Academy.
West's past speaking engagements include the GAWL Life in the Law Seminar Series, GAWL Leadership Academy, GABWA Professional Development Academy, Solo and Small Firm Seminar, GAWL New Lawyers Affinity Roundtable and the Family and Immigration Law Seminar. She currently speaks on mentoring and leadership. In her free time, West enjoys time with family and friends, hiking and exploring nature's magnificent wonders, and traveling the world.