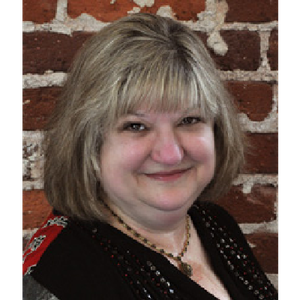 Estate planning, Wills, Trusts and Probate attorney with Kwartin & Levine, LLP
Atlanta, Georgia, United States
Elaine is a graduate of Harvard College (1979) and the Yale Law School (1982). She practiced law with big firms in Atlanta, as well as the US EPA, for 12 years, and then with two smaller firms, which she co-founded. Kwartin & Levine, LLP focuses on Wills, Trusts, Probate, and Family Law. The firm's offices are near N. Druid Hills and Buford Highway.
For the past 30 years, Elaine has represented over 900 individuals and families in a variety of legal matters – estate planning, wills and trusts, probate matters, large medical malpractice litigation cases, pre-nuptial agreements, family disputes, and one divorce at a time. Elaine has helped clients with practical solutions as they address the stresses and difficulties of raising children, as well as end-of-life planning and transitions in this complicated world. Her clients range from young married couples to the elderly, same-sex partners and single people.
From 2004-2012, Elaine facilitated parenting classes for over 300 parents of teenagers who attended eight private schools (and one public school) in Atlanta. Prior to that, she taught before- and after-school Literary Leaders classes for seven years at Morris Brandon Elementary School.
Elaine is a leader in the legal and financial communities. For three years, she served on the Board of Directors of the Elder Law and the Estate Planning and Probate Sections of the Atlanta Bar and on the Board of Directors of the Financial Planning Association of Georgia. She is also the past president and is an active member of GAWL. In 2014, she was awarded GAWL's top award -- the Kathleen Kessler Award for lifetime contributions and, in 2015, she received the Volunteer Award as the member who has been the most helpful, available and willing to achieve the goals of GAWL. In 2018, GAWL awarded Elaine the President's Award given to the past president of the organization who has continued to contribute to women attorneys. She speaks frequently on law firm management, mentoring and marketing.
For 38 years, Elaine has been married to her law school sweetheart, James D. Levine, who practices business immigration law as a partner with Baker & Hostetler. They have three children: Olivia Arnold (Harvard College, Class of 2008, Director of E-commerce at Bic Corporation), Eleanor German (Williams College, Class of 2011, Notre Dame Law, attorney with the Taft firm in Cincinnati) and Theodore (Harvard College, Class of 2016, computer developer with a high frequency trading firm in Chicago). Elaine and Jim have lived in an old house in the Garden Hills neighborhood of Atlanta for the past 30 years. In her spare time, Elaine enjoys spending time with her three grandchildren, summers at her family's home in Northern Michigan, scrapbooking, working out, her two book clubs, The Temple, and Falcons football!