GAWL is pleased to announce that a group of GAWL members will be traveling to Washington, D.C. to be sworn into the Bar of the Supreme Court of the United States in open court on November 28, 2023. The Honorable Georgia Supreme Court Justice Shawn Ellen LaGrua, will appear in Court and move for the admission of the group. Oral arguments will be heard after the admissions ceremony. To participate in this opportunity, you must:
1. Be a GAWL member with an active bar license.
2. Express your interest by attending the GAWL Membership Party on September 07, 2023, the GAWL Supreme Court Interest/Signing Party on September 09, 2023 or by emailing Kareemah Lewis at gawl.repatlarge@gmail.com .
3. Pay a $200.00 reservation fee cashier's check, money order or personal check made payable to "Supreme Court of the United States." Deliver the check to Kareemah Lewis at the MARTA Headquarters located at 2424 Piedmont Rd. NE Atlanta, Georgia 30324.
4. Complete the Application for Admission to Practice. The Application and its instructions can be found here. Note that the Application requires, among other things:
The endorsement of two sponsors who are members of the Supreme Court Bar who know the applicant personally, are not related to the applicant by blood or marriage, and can affirm that the applicant's moral and professional character and standing are good;

A Certificate of Good Standing from the presiding judge, clerk, or authorized official of the highest court of a State, Commonwealth, Territory or Possession, or of the District of Columbia evidencing the fact that the applicant has been a member of the Bar of such court for three years; and
5. Deliver the Application, the Certificate of Good Standing, and the check for the admissions fee to Kareemah Lewis at the MARTA Headquarters located at 2424 Piedmont Rd. NE Atlanta, Georgia 30324. The Application and supporting materials must be received by September 25, 2023.
Attendance for the GAWL group admission is limited, and attendees will be determined on a first-come, first-served basis. The first eleven (11) people who complete steps 1-5 above will have a space reserved for them. GAWL will confirm each reservation by email and, once confirmed, the reservation fee is non-refundable.
Each person being admitted may bring one guest into the Court to witness the admissions ceremony; however, children under six are not permitted and, on some occasions, guests are not permitted to remain for oral arguments after the admissions ceremony. GAWL will provide breakfast at the Court on the day of the admissions ceremony. All other travel and accommodation costs are the responsibility of the applicant.
Additional details regarding accommodation options and other matters will be provided to those attending. If you have any questions, contact Kareemah Lewis at gawl.repatlarge@gmail.com.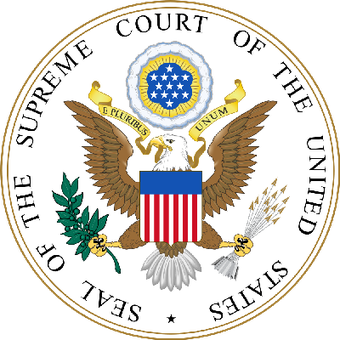 1 First St NE, Washington, DC 20543, USA