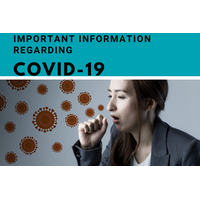 Dear GAWL Members,
Like all of you, we have been watching the developing situation regarding the coronavirus outbreak over the last few weeks. Out of an abundance of caution, and in an effort to place the health and safety of our membership and communities first, GAWL has decided to cancel or postpone events in the Atlanta Metropolitan Area through at least March 22. Chapter Presidents are monitoring the developing situation in their communities and will make decisions regarding whether to cancel or postpone Chapter events in light of local circumstances. We are sorry for any inconvenience this may cause.
We will continue to monitor developing conditions and will provide as much advance notice as possible about events occurring on or after March 23.
We encourage everyone to follow CDC guidelines and hope that everyone stays healthy.
Sincerely,
Christina M. Baugh
GAWL President, 2019-2020
---