Please join the Public Affairs Committee of GAWL at our Book Club Discussion event where we will have an in depth discussion about our book selection by author and renowned psychiatrist: Dr. Tracey Marks and her newly released book entitled "Why Am I So Anxious?" We will also use this time to discuss attorney wellness resources. Dr. Marks will join us for this discussion and a meet & greet. Members will have a chance to discuss the book and ask questions at this final book club session. We hope to see you there!
Follow Dr. Tracey Marks via social media at:
Youtube: https://www.youtube.com/@DrTraceyMarks
Instagram: @drtraceymarks
Website: https://markspsychiatry.com/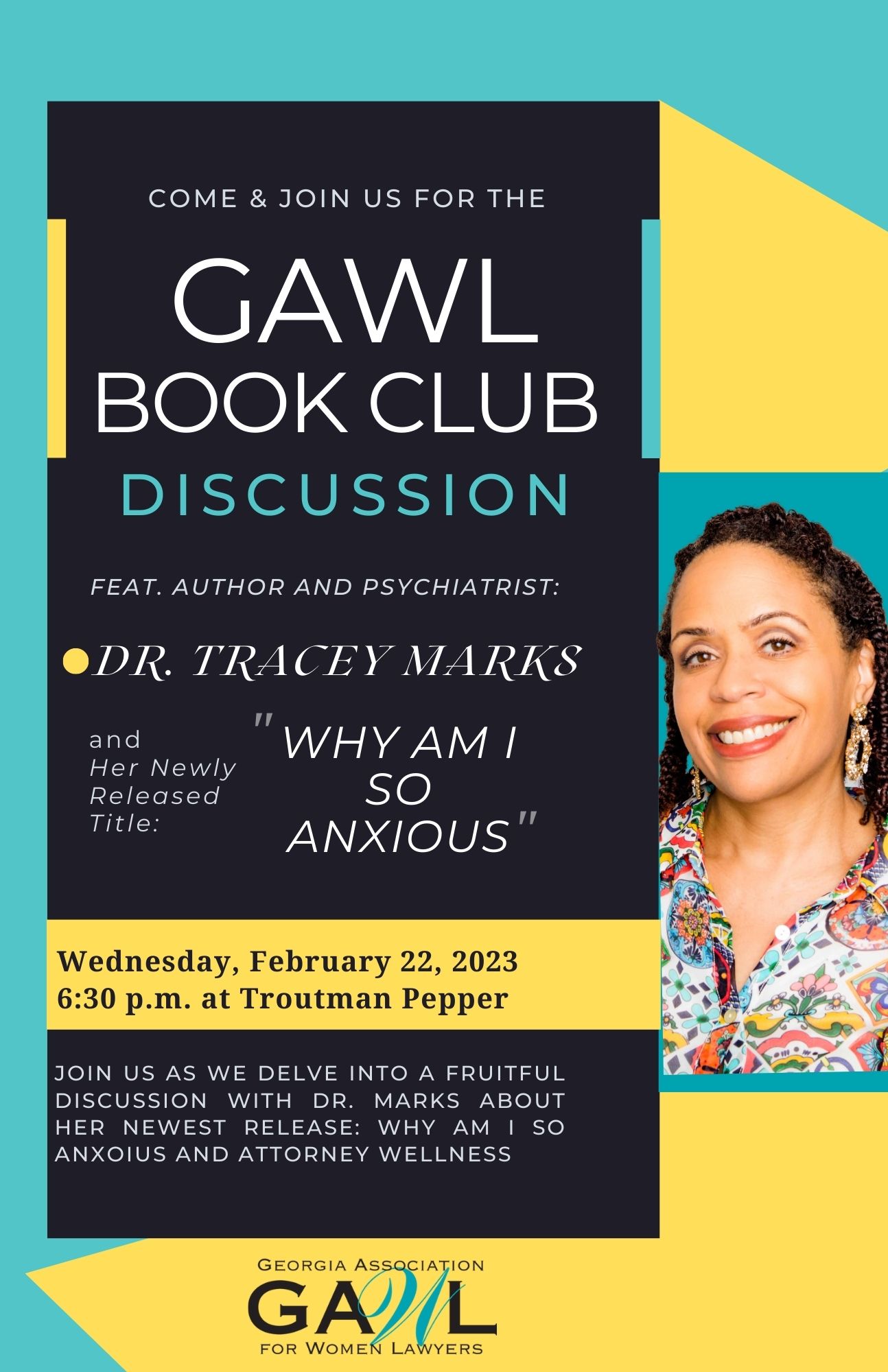 Parking: The Troutman Pepper office is located in the Bank of America building, next to the North Avenue MARTA station. Visitor parking is available on West Peachtree (large lot) and North Avenue (small lot). There is no visitor parking access from Peachtree Street.
600 Peachtree St NE #3000, Atlanta, GA 30308