GAWL is a co-sponsor of The 2023 Re-entry Collaborative Expo. This event is designed to support individuals transitioning back into society after incarceration. Attendees will be introduced to resource providers, learn how to access resources, receive advice and support, as well as connect with others who are transitioning back into society.
Thank you to Sarah J. Anderson of the Georgia Legal Services Program who, at the request of GAWL, will be presenting at this Expo on finding free/reduced legal representation in Georgia and criminal record restriction. If you or your organization would like to get involved in presenting or hosting a vendor table, please contact Kareemah Lewis at gawl.repatlarge@gmail.com.
Register for this event here.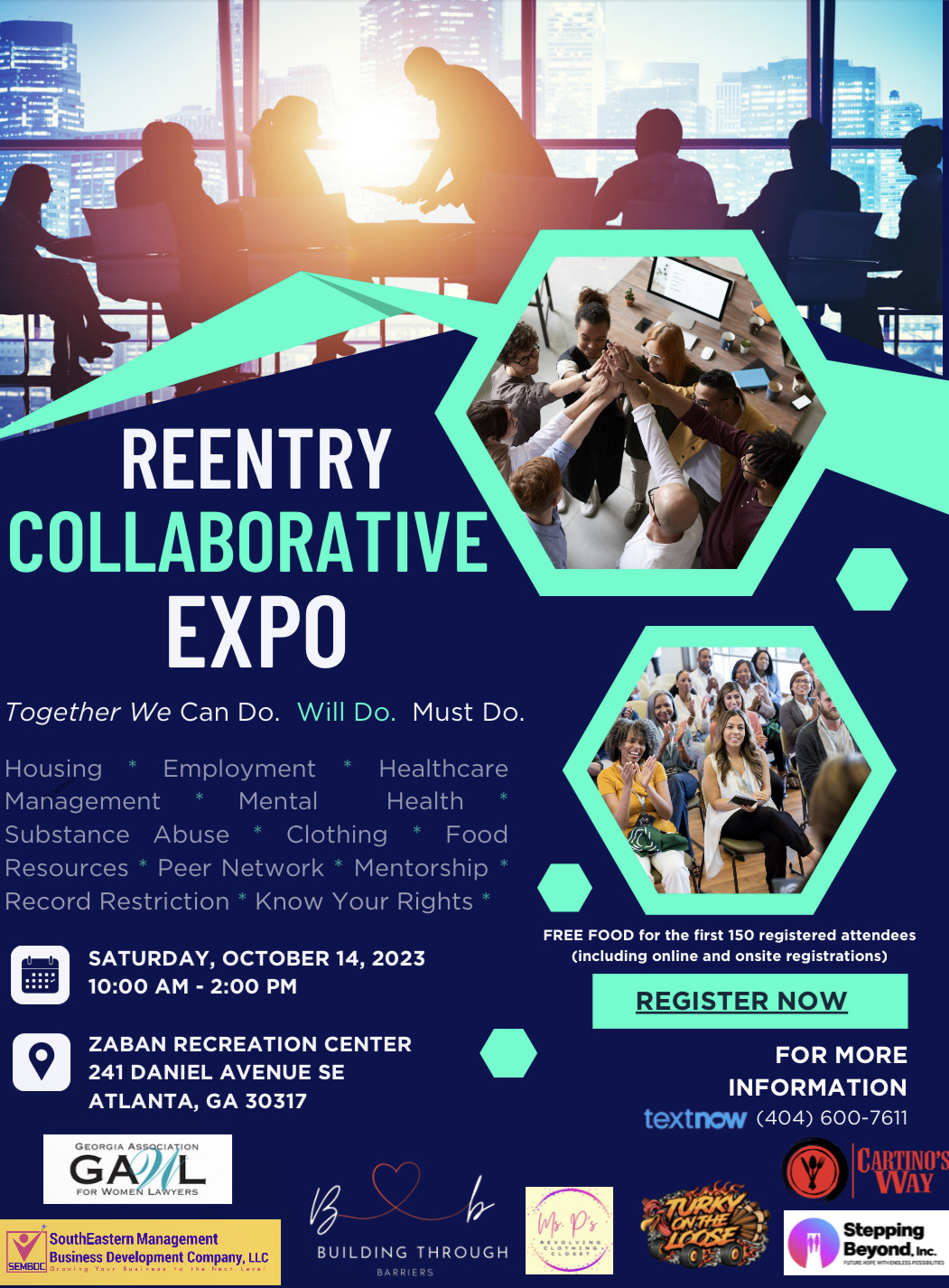 241 Daniel Ave SE, Atlanta, GA 30317, USA