Dare to Discover Your Leader Within! Come join GAWL at The Leader Within and start off the New Year with an inspiring and motivating program dealing with relevant issues that many women attorneys have confronted and will continue to face in 2016. The Leader Within is an intensive training seminar geared towards attorneys interested in developing and enhancing their leadership skills. 3 hours of General CLE credit available.
Please indicate the breakout sessions that you would like to attend when you purchase your ticket.
Tickets purchased after 5PM on January 22, 2016 will not include breakfast or lunch as it is too late for the caterer to accomodate the request, but you are welcome to bring lunch with you.
Meals provided by our sponsor: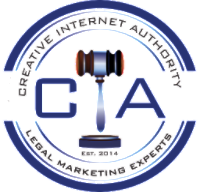 THE LEADER WITHIN SCHEDULE
Registration and Breakfast
Welcome
Leadership Academy Alumni Panel will share their experiences with the GAWL Leadership Academy and will share their accomplishments and the impact that the Leadership Academy had on their lives professionally and personally.
Many times, the practice of law is satisfying, but a particular practice area can be more fulfilling over another. Solo practice does not work for everyone, but a large firm may be frightening. Find out what steps you should take to change or tweak your practice area(s) or practice setting(s).
Running for office can be challenging and rewarding! This breakout session will answer questions regarding the process, the benefits of a public service career and why we should get more involved!
MASTERING WORKPLACE DYNAMICS
What is the business of a firm or organization? How does one maneuver within the workplace? How does one change from a large firm environment to a small firm environment or to an outside position? These and other questions related to this topic will be discussed in this session by skilled attorneys who have mastered workplace dynamics.
7 RULES OF MARKETING: HOW TO STAND OUT FROM YOUR PEERS
Are you being strategic when it comes to growing your firm or book of business? The practice of law is, for better or worse, a competition, and you are up against other lawyers both online and offline. Learn how to ethically and effectively market your firm or skill set using marketing strategies that work.
What does it mean to be a part of a modern family in today's workplace? What are the challenges facing working mothers? How can you continue to thrive in your career as personal and family challenges arise? Explore these topics and learn how to plan for and address a variety of family issues that can affect your profession.
Whether it is asking for a raise, a flexible schedule, a promotion, or anything else, sometimes it is only by advocating for yourself that you will get what you deserve. This practical training session is aimed at helping women lawyers learn how to negotiate for what they need and want in their careers and how to advocate for themselves in a variety of professional settings.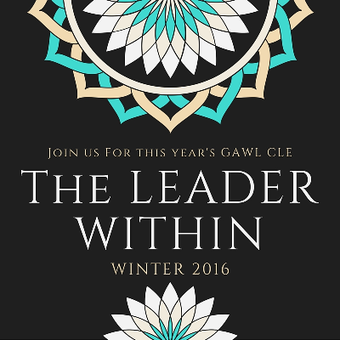 State Bar of Georgia, 104 Marietta St, Atlanta, GA 30303, USA