Introducing the GAWL Foundation's first-ever GAWL Serves Togeth-HER - a two-week statewide campaign of community service and pro bono events for GAWL members, its network of friends, family, colleagues, and others in the Georgia legal industry!
More details here.
GAWL Serves Togeth-HER Drives:
Nicholas House Snack Drive

Menstrual Supplies Drive

Dress for Success Jewelry and Handbag Drive
More details here.
Special thanks to our Community Leader Sponsor, the Mack Law Firm!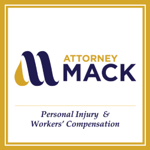 Alicia Mack, the sole proprietor of the Mack Law Firm, provides compassionate representation to inured workers and car accident victims.